Welcome
LudmerLaw has substantial experience in business law and family law: one by choice and the other by necessity. These two practice areas often intersect (for example in disputes over hidden income and assets, business valuation and related high net worth disputes), allowing LudmerLaw to combine their unique insights on behalf of their clients.

In addition to running his own successful law firm, Brian Ludmer of LudmerLaw is an engaging and passionate speaker frequently called upon to speak at business law continuing education and industry conferences as well as for family law and parenting organizations across North America. Brian is an advisory board member to the Parental Alienation Awareness Organization and the International Support Network for Alienated Families, as well as a co-founder of Lawyers for Shared Parenting. Brian was one of the drafters of Canada's proposed equal shared parenting legislation, Bill C-560.

LudmerLaw is often called upon by the media for commentary on business law and family law issues.
Press Release
My Book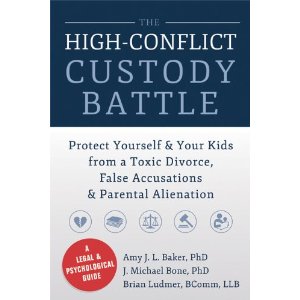 Amazon.ca
|
Amazon.com
|
Indigo
|
eBook